Advantages
There're lots of incredible reasons why you should use mesh coils. Whether you use the internet to experience the best out of e-juice in terms of flavor or cloud chasing, odds are this modern coil technology will leave you hooked. Apparently, this new technology has an upper hand in various ways that stem from a single characteristic: large surface area.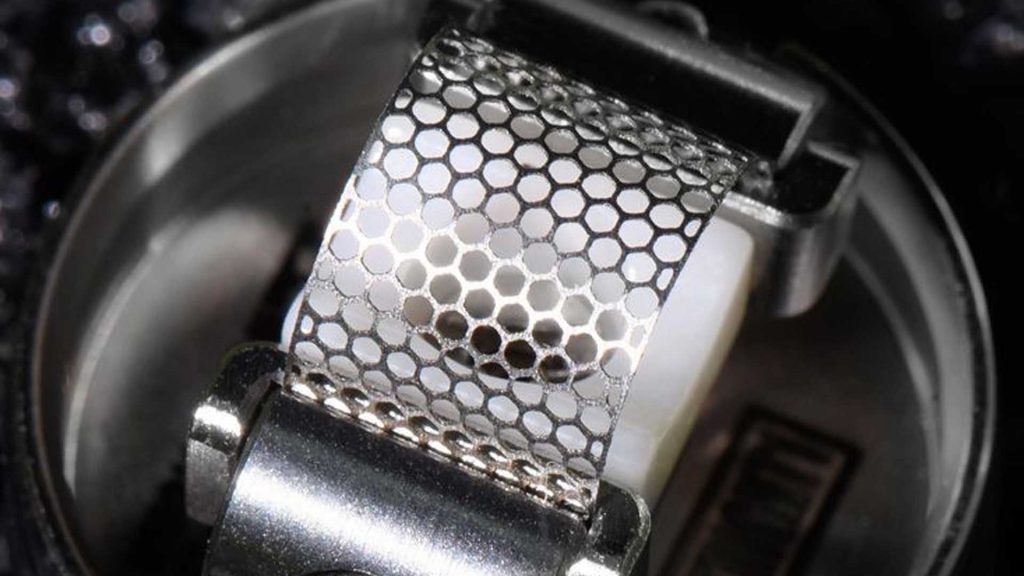 Fast firing: these coils fire at a quicker rate compared to regular coils. This translates into a more effective, stronger hit delivering a better flavor and vapor than ordinary coils.
Greater flavor delivery and vapor production: the larger the surface area the better the flavor delivery. Mesh coils offer a better taste of your e-juice hence improving the entire vaping experience.
Consistency: mesh coils unlike the regular coils cover the whole wick surface area enabling uniform heating of the coil. This facilitates even heating of the e-juice ensuring that all the hits are the same.
Longevity: thanks to the evenly distributed heat: not focused in one spot meaning no much straining of the coils. vapers using mesh coils replace their coils less often than with regular coils saving them time and money.
Power-efficient: they are often used with low wattage ranges saving your battery power and ultimately increasing the battery service life.
Disadvantages
Notorious at e-juice consumption: Increasing the surface area of coil results in a corresponding increase in the consumption of vape juice. That sounds obvious, more juice must be heated to produce those huge vapor clouds. Vapes that use mesh coils are notorious for consuming e-liquids. True, mesh coils offer better hits, fast heat up, huge clouds, and strong flavor, but all these strong points come at a cost. You'll only accomplish them with more e-liquid. This is a bit frustrating as the tank would require frequent top-ups.
Health concerns: it is worth mentioning that inhaling too much vapor can be more harmful than consuming a lot of nicotine. Health experts have established that vaping is 95 percent safer compared to cigarette smoking. Notwithstanding, inhaling huge amounts of vapor can exacerbate the 5 percent risk. Take caution when vaping with mesh coils. If you find yourself developing some cough or some other strange symptoms, it's high time to switch back to regular coils and consult your doctor.
Heat preference: mesh coils do not reach the heat levels attained by Clapton coils, implying that they are not perfect as you may think. Also, you will discover that mesh coils work better with various flavors than others.
WHAT PRODUCTS USED MESH COIL?
many of luckee disposable vape device use mesh coils, like LUCKEE 5K BOX 、5K MINI 、 ACE 、MESH 600 etc.