Luckee Vape is also selling pod kits. These are also called disposable vape, pod mod, and pod vape. The tool combines function and simplicity. Battery and pod are two primary components that make it very simple to use. They are customer-friendly for the beginners.
Innovation
Luckee Vape offers devices with a modern disposable vape. It is very easy to use a lock-in pop that can be removed and added. Moreover, you can also enjoy the device without worrying. It is a discreet but functional hobby that allows you to exude more clouds. Vaping has a learning curve, which you can enjoy in different varieties. For example, the SMART 8000 is available in Pineapple apple pear, blue razz ice, cool mint, Jolly Rancher, and grape jelly flavors.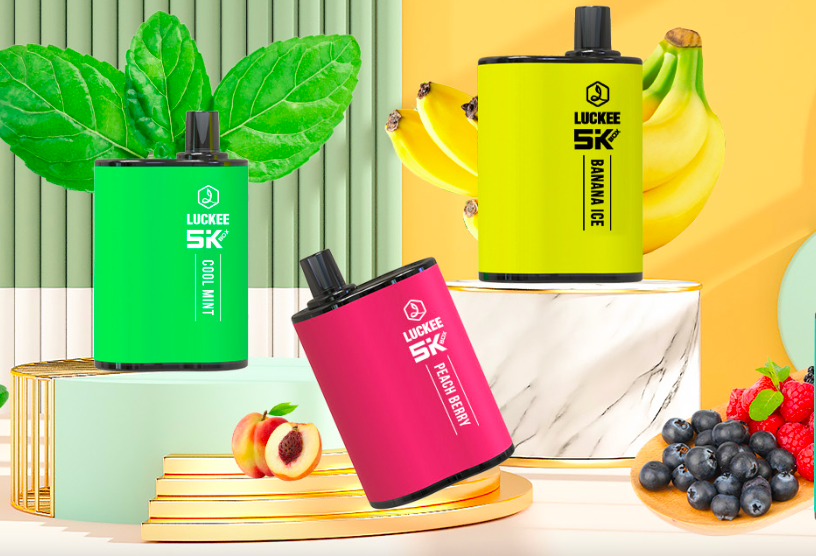 A very long time
Luckee Vape features a modern disposable vape that lasts a very long time. 5K BOX and other options from Luckee Vape has 600mAh rechargeable battery. The vape box offers 5000 puffs with a USB C port for safe charging. When the puffs are finished, you can charge again. The vapes are incredibly convenient.
Unique exterior
Luckee Vape is well-known for its creative exterior. It features a new style with a color that matches the salivating flavor. Its disposable vape carries 15 ml of delicious e-juices that have a rich taste. You can enjoy throat hits with robust power. You can enjoy different flavors, such as strawberry yogurt, vanilla custard, and blueberry ice.
Easy to Use
Luckee Vape disposable vape is based on convenience. The user is pleased with the comfortable features that fit nicely into the hands. Moreover, the pod also has a good grip, so they do not fall out. The size is compatible with different hand sizes. They are easier to place, hold, or carry around because the design is not unnecessarily extended.
Minimum maintenance
One of the reasons the Luckee Vape disposable vape is so popular is that the users do not need to replace coils. As a result, they are ideal for individuals who have recently taken up vaping. The design is not too technical. The pods do not need to be refilled. You can insert a new pod. Furthermore, the pod does not leak.

Budget-friendly
Luckee Vape options are inexpensive. They do not break the bank. Furthermore, the devices do not have repaid costs. The refills are low expenditure as well. An individual does not need to purchase extra parts such as cotton and coils. Moreover, you do need to buy new liquids each time.
Smoking is an injurious and expensive activity. However, vaping is user-friendly in the long run. You will no longer spend money on hundreds of cigarettes. Therefore, invest in pods from Luckee Vape today to save money.
Unlimited flavors
Luckee Vape flavors have a 5% salt NIC content for a smoother taste. The 15 ml e-liquid allows the user to enjoy their favorite flavor in serenity. The salt content does not compromise the low power. It is a new vaping experience each time. Luckee Vape disposable vape collections include Smart 8000AF. SPIN-BOX, Smart 8000, MESH 600, and 5K MINI.
Shop at Luckee Vape
Luckee Vape has a dedicated research and development team that can manufacture more than 500 million pieces every year. The seller is dedicated to sustainability, innovation, and high-quality service. Visit https://www.luckeevape.com to discover new vaping flavors.