In recent years, flavored vapes have gained immense popularity among both new and experienced vapers. The wide array of flavors available makes vaping an enjoyable and customizable experience. However, the cost of vapes can add up quickly if you're not careful. In this guide, we'll explore some tips and strategies for buying affordable vapes without compromising on quality or taste. We will also look at where you can get vapes at a competitive price.
Finding Budget-Friendly Flavored Vapes
When it comes to finding affordable flavored vapes, a little research can go a long way. Here are a few strategies that can help you find the best deals:
Online Retailers vs. Local Vape Shops
Online retailers often offer a wider variety of flavored vapes at competitive prices. By comparing prices and reading reviews, you can make an informed decision. However, don't overlook your local vape shops. They may have in-store promotions, loyalty programs, or clearance sales that can save you money. Plus, supporting local businesses can be a rewarding experience.
Subscribe to Newsletters and Follow Brands
Many vape brands and online retailers have newsletters and social media profiles where they announce special offers and discounts. By subscribing to these newsletters and following your favorite brands on social media, you can stay updated on exclusive deals and limited-time promotions. Some companies even offer discounts to loyal customers.
Purchasing flavored vapes in bulk can significantly reduce the cost per unit. Look for bundle deals or multi-packs offered by manufacturers and retailers. This is especially useful if you have a favorite flavor that you vape regularly. Buying in bulk can also save you from frequent shipping costs if you're shopping online.
Use Coupon Codes and Cashback Offers
Before making a purchase, search for coupon codes and cashback offers. Numerous websites and browser extensions specialize in aggregating and providing these money-saving opportunities. Applying a coupon code during checkout or utilizing cashback rewards can lead to substantial savings over time.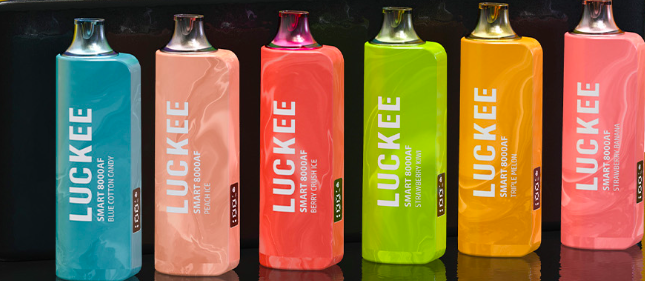 Choosing your Flavored Vape
Choosing the perfect flavored vape involves careful consideration of personal preferences and quality. Begin by determining your preferred flavor profile, whether it's fruity, dessert, menthol, or tobacco. Next, check the nicotine strength, ensuring it matches your tolerance and cravings.
Always go with reputable brands with transparent ingredient lists and third-party lab testing to ensure product safety. Read quality reviews and seek advice from trusted sources and vaping enthusiasts. Consider the type of device you'll use, as some flavors of Flavored Vapes are better suited for specific setups, such as pod systems or sub-ohm tanks.
Furthermore, budget plays a role, so compare prices and look for deals, but prioritize quality over affordability. By aligning your flavor preferences, nicotine strength, and device compatibility with trusted brands and careful research, you can select a flavored vape that satisfies your cravings while ensuring a safe and enjoyable vaping experience.
Where to Order Flavored Vapes in Bulk?
If you are looking for where to buy flavored vapes in bulk, LUCKEE is one of the top companies to turn to. With LUCKEE you are sure to purchase top-quality vapes at competitive prices.
The company has been producing e-cigs since 2013, with its factory located in China. If you have any questions about ordering products, do well to reach out to customer support for prompt responses.