The vape industry's rapid rise has led to an abundant market, with choices that can often confound even the savviest wholesalers.
Whether you're new to the wholesale vape market or looking to refine your inventory, this guide is tailored to help you make informed purchasing decisions on vape products, ensuring your stock aligns with consumer demands.
Below are 7 key factors to consider for a profitable vape business:
Understand Market Trends
As a dealer of vapes, the first thing to do is understand the current market trends. This will help you know the right products to channel your focus on. Below are a few things to bear in mind:
Nicotine Alternatives: Many consumers lean towards vaping as a potential shift from smoking traditional cigarettes.
Flavor Exploration: A significant number of vapers enjoy experimenting with various flavors, from classics to exotic new blends. Therefore, you need to deal with vape products that appeal to customers.
Medicinal Vaping: There's a growing interest in devices optimized for vaporizing medicinal herbs or CBD.
Diversify your Offerings on vape products
To become really successful in the vape market, you need to broaden your inventory to include diverse device types:
Cig-a-Likes: These are great entry points for novices, mimicking the look and feel of conventional cigarettes.
Vape Sticks: Offering a balanced experience with extended battery life.
Advanced Mods: For the tech-savvy consumer, these devices allow fine-tuning of settings.
Pod Kits: Ideal for those seeking convenience and portability.
Curate a Flavorful E-juice Selection
Nicotine Levels: Stock e-juices of varied nicotine strengths to cater to a wide audience.
Taste Profiles: Ensure a mix of traditional and trending flavors to attract a diverse clientele.
PG/VG Proportions: Different consumers have different preferences for flavor intensity (PG) versus cloud density (VG).
Consider Buying Vape products for extended Battery Life
Retailers often benefit from devices known for extended battery life, reducing return rates, and enhancing customer satisfaction.
Opt for Low-Maintenance Devices
Products that require minimal upkeep can result in fewer customer complaints and increase overall retailer reputation.
Prioritize Safety
Partner with manufacturers who emphasize safety in design. Devices with safety features can be significant selling points.
Research Manufacturer Reputation
Invest time in understanding manufacturer credibility. Reviews, industry feedback, and product authenticity are vital considerations.
For example, LUCKEE is one of the top vape product manufacturers in the market. Our electronic cigarette brand has been in operation since 2013.
Some Vape Products you can Order From LUCKEE
Below are some products you can order from our company:
Smart 8000: You can choose from various flavors such as Kiwi dragon berry, strawberry ice, pineapple apple pear, blue razz ice, cool mint, watermelon ice, etc. This product is rechargeable, has a battery and liquid indicator, and comes with a mess coil.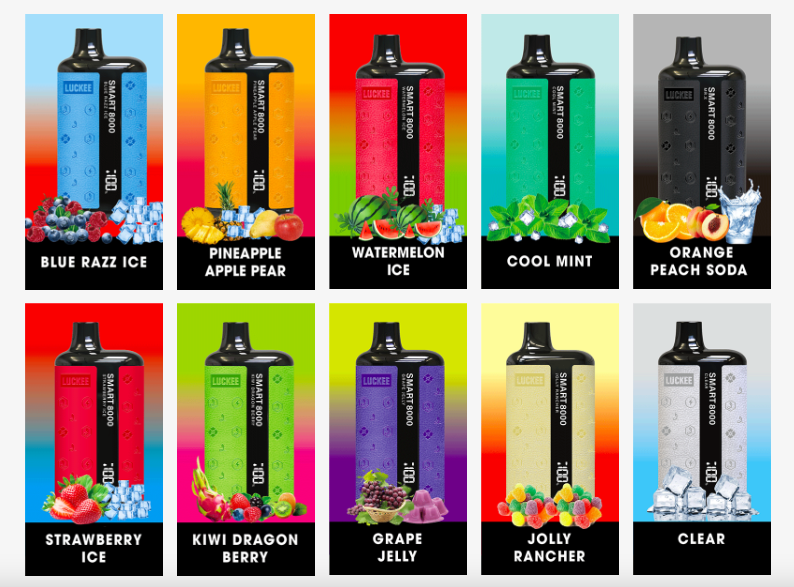 Spin-Box: This is yet another amazing vape product that comes in 8 different fruit flavors. The stylish design of this product makes it look gorgeous and amazing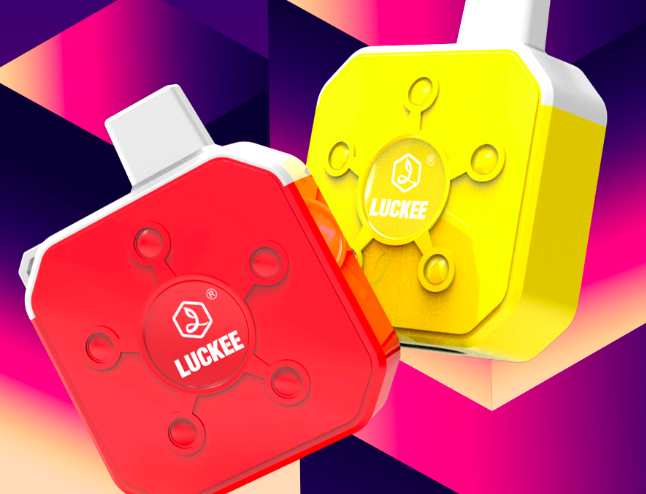 Ace: With up to 5000 puffs and a 600mAh rechargeable battery, Ace comes in 10 different fruit flavors including aloe grape, cool mint, watermelon bubble gum, fuji apple ice, etc.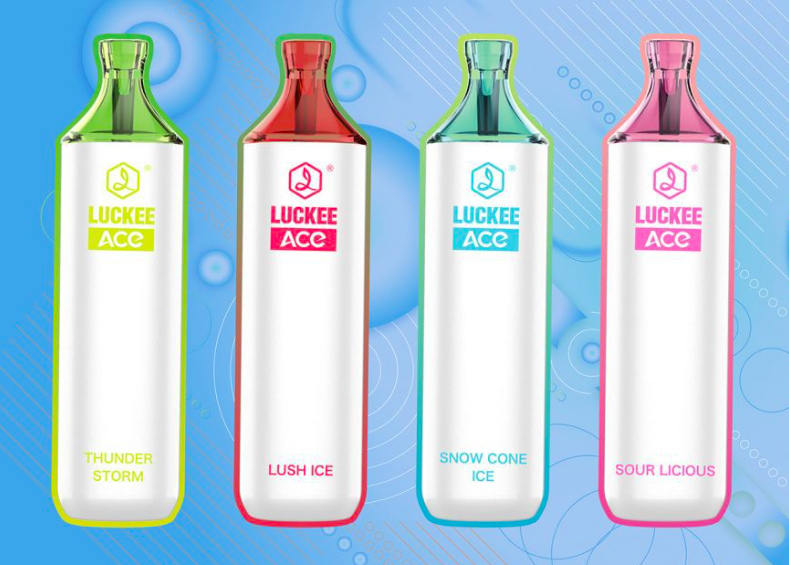 5k-Mini: The specifications of this product include a real mesh coil, 650mAh battery, USB-C port ready to charge, 5000 puffs, and 15 ml e-liquid.
Other products you can get from us include Smart 8000AF, 5k Box, Mesh 600, and 600 puffs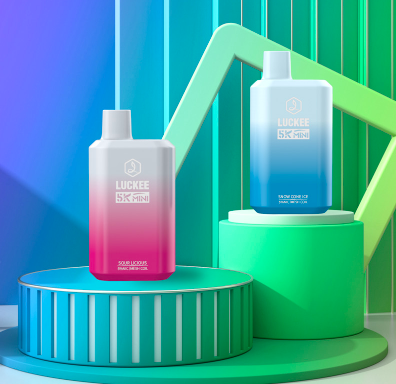 Final Thoughts
If you are interested in finding a reputable vape manufacturer, you can count on LUCKEE because our products are compliant with local and international regulations. We also offer robust post-purchase support. This not only aids in managing defective vape products but also fosters long-term partnerships. You can contact us and we will be glad to answer your queries.