Here we told you about the 5 Best Nicotine vape pens and explain to you what you keep in your mind before purchasing these pens. In recent years, Nicotine vape pens have taken the world by storm, offering a modern and convenient alternative to traditional smoking. If you're curious about this revolutionary device and want to explore the realm of vaping, you've come to the right place. In this comprehensive guide, we'll delve into the world of Nicotine vape pens, uncovering their benefits, usage tips, and the key factors to consider when choosing the perfect device for your vaping needs.
Advantages and Key Features of Nicotine vape pen
Easy to use
Wide Range of Flavors
Long-Battery Life Concerns
Hygiene and Freshness
Well-Maintained Nicotine vape pen
Wide-Range Of Pens
Quality and Compatibility
When choosing a Nicotine vape pen, consider not only style and performance but also the quality of the vaping experience. The 5 best Nicotine Vape Pens are compatible with a diverse range of e-liquids, allowing you to explore many flavors and nicotine strengths. From classic tobacco blends to refreshing fruit medleys, you'll find an e-liquid tantalizing your taste buds.
Here are the 5 Best Nicotine Vape Pens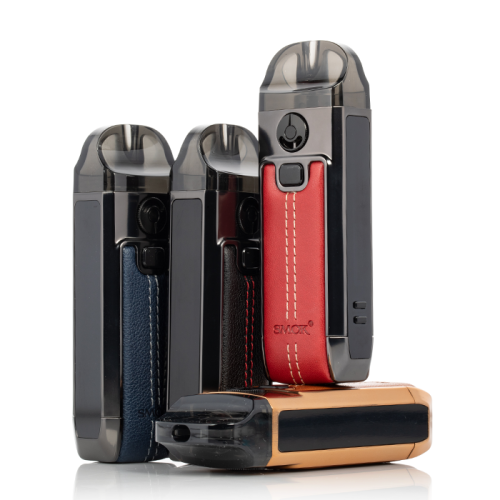 The SMOK Nord 4 is a versatile, powerful vape device with impressive features. It features a 2000mAh built-in battery and a 4.5ml refillable pod for extended vaping sessions. The device is compatible with various Nord coils, allowing users to customize their vaping experience. It offers adjustable wattage settings and airflow control for personalized vapor production. With its compact design, OLED display, and multiple safety protections, the SMOK Nord 4 delivers style and performance.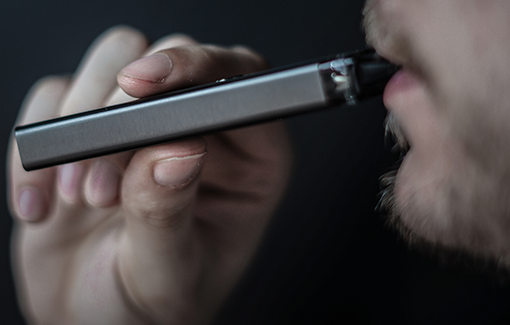 The Vaporesso XROS is a sleek, compact vape device with impressive features. It boasts an 800mAh built-in battery and utilizes a refillable 2ml pod with adjustable airflow for customizable vaping. The device has a smart firing mechanism, providing a consistent and satisfying vaping experience. Its simple one-button operation, Type-C charging, and multiple safety protections make it user-friendly and reliable. With its stylish design and excellent performance, the Vaporesso XROS is a great choice for vapers on the go. Vaporesso prides itself on offering top-of-the-line Nicotine vape pens that deliver an exceptional experience. Vaporesso XROS pens are expertly made with cutting-edge technology and user-friendly features to ensure the highest level of satisfaction for both new and experienced vapers.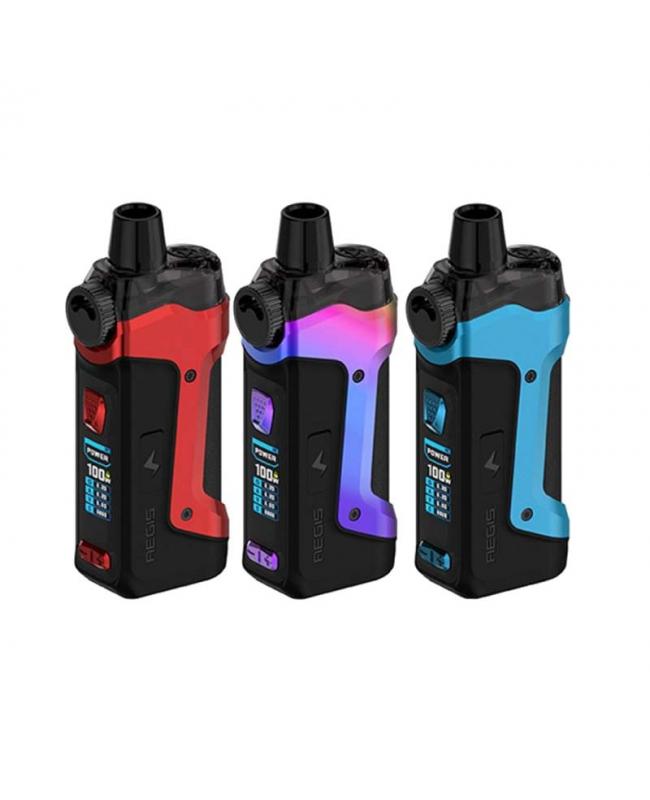 The GeekVape Aegis Boost Pro is a rugged and versatile vape device that stands out for its durability and performance. With its IP67 rating, it is dustproof, shockproof, and waterproof. It features a 6ml refillable pod, adjustable airflow, and a 100W maximum output. The device is powered by a replaceable 18650 battery for long-lasting usage. Its clear OLED display, user-friendly controls, and multiple safety features make it a reliable and enjoyable option for vapers.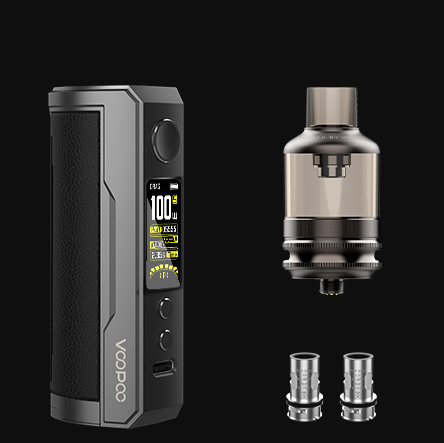 The VooPoo Drag X Plus is a feature-rich vape device that delivers a powerful and satisfying experience with its advanced GENE.FAN 2.0 chipset, 3000mAh battery, and 5.5ml magnetic pod offer excellent performance and convenience. The device is compatible with various coils, allowing users to customize their vaping style. Its user-friendly interface, stylish design, and safety features make it a top choice for vapers of all levels.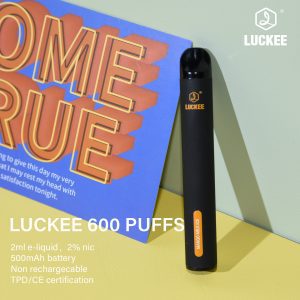 The LUCKEE 600 puffs vape pen is a popular and user-friendly device known for its simplicity and convenience. It uses pre-filled pods with various flavors and nicotine strengths, offering a hassle-free vaping experience. The device is draw-activated, eliminating the need for buttons or settings. Its compact and portable design makes it easy to carry around. With its discreet vapor production and easy-to-use operation, the LUCKEE 600 puffs vape pen is an appealing choice for beginners and experienced vapers alike. LUCKEE stands by the quality and reliability of our Nicotine vape pen. Each device undergoes stringent quality control measures to meet the highest industry standards. LUCKEE is committed to providing you with a durable and long-lasting product you can trust.
When choosing the best nicotine vape pen, it's important to consider factors such as design, performance, and customization options. The 5 best Nicotine Vape Pens  2023 SMOK Nord 4, Vaporesso XROS, GeekVape Aegis Boost Pro, VooPoo Drag X Plus, and LUCKEEare all top contenders, offering unique features to cater to different vaping preferences. Whether you're a beginner or an experienced vaper, these nicotine vape pens provide a satisfying and enjoyable vaping experience.